We had the opportunity to speak with the founders of "Now You see us" a growing community empowering and celebrating all asian identities and allies. 
Meet Mai Nguyen (she/her) and Kevi Nontasak (she/her) 
Mai Nguyen is a Vietnamese American, residing in New York as a writer, community organizer, and brand strategist. She founded her personal brand, Little Mai Sunshine, back in 2015 to create a platform that strives to share vulnerable conversations & unseen realities through her personal growth & healing journey, specifically advocating for causes that deserve further representation. Within the past couple of years, she's hosted panel discussions, workshops, and open mic nights, Everything she does is with the intent to build honest connections.
Kevi is a self-made marketing and event professional, who is passionate about uplifting her community. Through her experiences in the fashion industry, she found her true calling in producing beautiful, unforgettable events. Kevi is the Director of Sales and Operations for a well known venue space in Brooklyn, New York where she provides knowledge and guidance to her clients ensuring a stress-free experience and event day.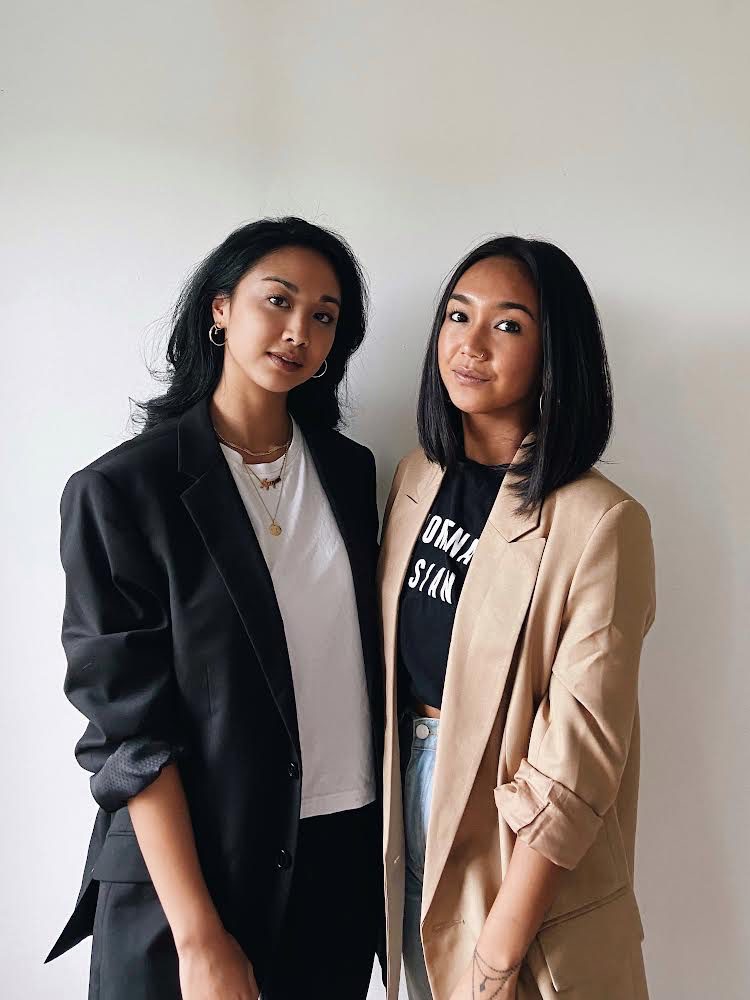 "Where did the idea of starting "Now You See Us" come from? How did you two come together to start this community? 
Mai + Kevi:
About a year and half ago, when Asian hate crimes were rising and the world was still deep in the pandemic, we were bonding over glasses of wine and connected over how distraught we were about the pain our communities were facing. We didn't know what to do but we knew we had to do something. As we talked further, we realized that even as individuals, as close friends, there was still so much we didn't know about each other – our upbringings, our families, our cultures, our home countries, our personal struggles growing up Asian and in foreign places. And the more we learned about each other, the more we held each other's stories with close embrace. Then we thought about how significant it would be for others to experience this connection, too. So as natural event planners and passionate community builders, we decided to create a two-day convention that combined all elements of connection and conversation (ambitious, we know!). Turns out, it was what a lot of people needed in a time that felt like communities were hurting, so we continued to bring these gatherings to life beyond the convention, and collaborate with other organizations.
​​​​​​​
"What is the mission of Now You See Us? Tell us about the community!"
Mai + Kevi:
Now You See Us is a growing community dedicated to celebrating and empowering all Asian identities through intimate gatherings and deep conversations. We produce intentional conventions and educational workshops focused on breaking down harmful stereotypes, reclaiming & redefining dynamic cultural identities, and unapologetically celebrating the modern Asian diaspora.
With each event, we hope people walk away learning something deeper and beyond their initial understanding of Asian cultures and identities. We hope to begin building intentional and extensive empathy and compassion by asking the questions we're afraid to ask and challenge one another to expand their perceptions. Something as simple as "where are you from?" can catalyze a passionate conversation about what this means and how it holds different meanings for different people.  
​​​​​​​
"How has it been starting a community like this one? What is your favorite part? 
Mai + Kevi:
We'd be lying if we said it's been easy and smooth-sailing! Starting a community like this – not based on specific actions or next steps for a niche audience but rather for multiple groups of peoples – has its unique obstacles. For one, it's not easy to entirely communicate the importance of the ongoing work we hope to build until people realize a need for it. And in order for there to be a "need," we also have to educate people on the issues, which is only the start of the important work.
​​​​​​​
But there have been some amazing and rewarding moments of this work! We are constantly surprised by the generous pour of support, not only from our own friends, but also from those who hear about us and love what we do so they choose to show up. We're usually so deep in planning, producing, and building that we forget the best part is watching how it all comes together in the end and that what makes our events so successful is the way everyone shows up wholeheartedly.
"Where do you see this community in 3 years?" 
Mai + Kevi:
Hopefully in 3 years, we can continue producing and hosting both intimate and large gatherings in collaboration with other organizations and businesses who share similar missions. We want NYSU to become a thoughtful platform that people can come to with ideas and opportunities to build out deeper connections and conversations around understanding culture and identities, particularly pertaining to the AAPI communities. 
​​​​​​​
"Can you share some of the exciting events and initiatives you have completed recently?" 
Mai + Kevi:
Our most recent events have been in collaboration with other organizations. We had a creatives' networking and collaboration workshop with a Black-owned female-run organization, Jalloh Studios (which we're bringing back at the end of June!), and we co-hosted two Sofar NY shows in Brooklyn where we helped curate AAPI artists to celebrate AAPI Heritage Month. Both events have been so beautiful and purposeful, and people have continued to support our efforts!
Our upcoming events will be some food workshops and Open Mic nights so be on the lookout for those!
​​​​​​​
"Anything else you would like to share or add?" 
Mai + Kevi:
Yes! We've recently launched a membership program called Now You're With Us, a program that is part of our goal to be a long-withstanding and solid safe space for our greater AAPI + allied community. Members will have open access to events, resources, mentors + leaders, and a growing network of impassioned Asian Americans + allies who believe in holding space for all cultural identities and stories.
Be sure to follow them on Instagram!